Driving instructors in Dunmurry
Driving lessons with well established local Lisburn instructors.

Get on the road to your licence with Drivesafe RDS Driving School is a local Driving school providing high standard of training for all standards of drivers. RDS are approved driving instructors with over 10 years experience in driver training/ ...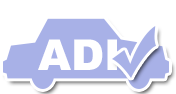 Find a driving instructor in and around Dunmurry