Driving instructors in Barton
Start driving with an instructor who treats you as an individual using a client centred learning approach.


For driving lessons in and around Northampton in areas NN1 to NN6


Direct Drive Hub Making sure you get the result! Getting you driving on the road and in a way that you will learn best all tailored to suit your learning style to give you what you need.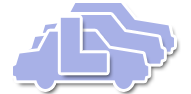 Find a driving instructor in and around Barton