East London Driving School Contact Numbers
Tel 07939840460
Mobile 07939840460
Key services >

Driving lessons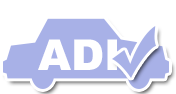 ADI Training

Female intructor
B
arking - Barkingside
C
anning Town - Chingford
D
agenham
E
astham - Essex
H
ackney - Hornchurch
I
lford
L
eyton - Leytonstone
N
ewham
P
laistow
R
edbridge - Romford
S
even Kings - South Woodford - Stoke Newington - Stratford
T
ower Hamlets
W
althamstow - Woodford
Welcome

You can be sure to receive the best driving instruction service available at an affordable price with our fully-qualified and highly experienced instructors, we will carefully guide you through the learning stages, and when the day of your test arrives, you can be sure that you will have the necessary skill and knowledge to successfully pass your driving test.

As much as driving lessons can be a daunting experience, they are a special one too. From the moment you first get into the car and discover newfound confidence, to loving driving and passing your test, you can almost taste the freedom and opportunities ahead of you.
To ensure that all of our learner drivers find the process fun and memorable, our driving instructors offer a refreshing approach to driving tuition that will make you feel relaxed and eager to get on the road!

Our Driving School is offering the following expert services.

Beginner Driver courses to suit the individual needs.
Refresher lessons.
Pass Plus & motor way training.
Discount on block booking.
Local pick up.
intensive driving lessons
Help with theory training
Friendly instructors who won´t keep you waiting

We are the fastest growing driving school in the UK, wherever you are, you will be able to find a our driving instructor near to you.

We provide driving lessons 7 days a week to fit around your other commitments and rest assured, all our driving lessons do last a full hour. Moreover, to ensure that you gain maximum benefit from your driving tuition, it is our policy not to "piggy-back" lessons.

We specialise short notice driving test, therefore if you are looking to take your test in the next week or two, we can arrange this for you.

Our cars are dual controlled, Manuel and automatic. All our instructors are Approved Driving Instructors (ADI), so that our students can benefit from learning with qualified and most experience instructor in this industry so you can be sure you are in the best hands.
We cover the following areas:

Essex, Redbridge, Ilford, Barking, Seven Kings, Newham, Eastham, Woodford, South Woodford, Walthamstow, Leyton, Leytonstone, Tower Hamlets, Chingford, Romford, Canning Town, Stratford, Dagenham, Hornchurch, Barkingside, Plaistow, Hackney, Stoke Newington and the whole East London and Essex. Some of the postcode includes, E1, E2, E3, E4, E5, E6, E7, E8, E10, E11, E12, E13, E14, E15, E16, E17, E1W, IG1, IG2, RM1 and most of areas within M25.





Driving school inTower Hamlets | driving lessons Isle of Dogs | Driving instructors in Wapping | driving instructor Bethnal Green | driving lessons Stepney | driving lessons Bow | driving lessons Hackney | driving Schools Homerton | Driving school Wanstead | driving school Stratford | driving lessons Plaistow | driving lessons Canning Town | driving school in Beckton | driving lessons Manor Park | driving school Upton Park | driving lessons West Ham | driving lessons Ilford, |driving lessons docklands e14 | driving lessons Barking.