Driving instructors in Newcastle Under Lyme
Pass Your driving test 1st time with quality driving lessons from Driving Ambition - Stoke on Trent , Newcastle Under Lyme


Call today for driving lessons in Stoke on Trent with a DSA Approved Driving Instructor.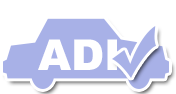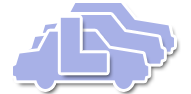 Get on the road to your licence with Born To Drive in Stoke on Trent & Newcastle under Lyme Drive Ahead School of Motoring provide excellent driving lessons throughout Stoke on Trent, Newcastle under Lyme, and North Staffordshire All of our driving instructors are fully qualified, and are ... Company Introduction As a qualified Driving Standards Agency (DSA) Approved Driving Instructor (ADI) the aim is to provide driving tuition at the highest standard to ensure safe driving for life. ...

Find a driving instructor in and around Newcastle Under Lyme