Driving instructors in Locks Heath We offer a complete support package to novice drivers, including help in preparing to take your Theory Test and right through to Pass Plus and driving tuition to a high standard. We take the view ...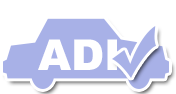 Intensive driving lessons, semi-intensive driving lessons and individual driving lessons are all catered for, and support is also given in your theory revision with a DVD available Block booking ...



Find a driving instructor in and around Locks Heath