Driving instructors in Knowsley Driving school driving lessons, intensive driving courses, passplus course, Liverpool Knowsley Huyton. Northwest UK taxi driver trainer and fleet driver training in Cardiff, Cheshire, Knowsley, ...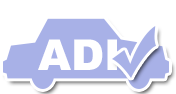 A St Helens based driving school offering quality tuition at affordable prices with a fully qualified adi, St Helens one used a new air conditioned Ford Focus which is replaced every seven months. ...

Find a driving instructor in and around Knowsley