Driving instructors in Huntingdon Let us help you pass your test in just 5 days with our intensive driving courses. We are Affiliated to the Institute of Advanced Motorists and are based in Peterborough. Want to learn to drive but ... Driveaway School of Motoring has been helping new drivers pass their test in Cambridge since 1989 Displaying both sensitivity and patience, we prepare our candidates for the theoretical and practical ...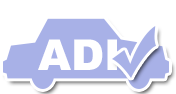 Find a driving instructor in and around Huntingdon