Driving instructors in Helsby Looking for a Driving School that provides driving instruction, lessons and tuition throughout South Liverpool, St Helens, Widnes, Runcorn, Warrington, Frodsham and Helsby. Driving lesson in Runcorn and surrounding areas Lesson prices are from £15/hr We offer cheap lessons but we do not compromise on quality and all lessons are for a Full 1 hour CHESHIRE ...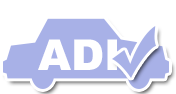 Well est driving school for over 12 years 95% first time pass rate great discounts for blockbooking starting at blockbooking 10 lessons for £140. Lessons starting from as little as £10 the car is ...


Find a driving instructor in and around Helsby