Driving instructors in Childwall Driving school driving lessons, intensive driving courses, passplus course, Liverpool Knowsley Huyton. Northwest UK taxi driver trainer and fleet driver training in Cardiff, Cheshire, Knowsley, ...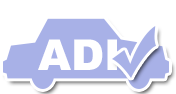 Make your first test your last! I provide a relaxed and positive environment to help you become a safe, confident and competant driver I am extremely patient and will help you realise the enjoyment that comes from being able to ...

Find a driving instructor in and around Childwall