Driving instructors in Anniesland
Get driving with a Highly recommended driving instructor


Get on the road to your licence with Drive with Sharleen

Get driving lessons and driving instructor training with highly recommended driving instructors in the west end of Glasgow and surrounding areas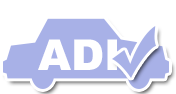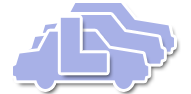 This Glasgow based driving school offers manual and automatic driving lessons in Glasgow You can learn to drive in a choice of cars We have fully qualified driving instructors in Glasgow and ... Very experienced instructor with over twenty five years teaching in the Anniesland and west end of Glasgow visit my website for details of offers and standard pricing Woodlands driving school works in partnership with CAS Driver training to provide the highest quality driving lessons in Glasgow's west end. We keep the average amount of lessons required to a minimum ...

Find a driving instructor in and around Anniesland