Driving instructors in Acton

Get driving with highly recommended female driving instructor in and around Manchester, Salford and Bury


Experience Driving - A skill for life !

Call us on 07379 689393, make and enquiry on our Get In Touch page or contact us on Facebook. Our friendly team are here to help... Start your journey with ADS today!
Don't leave your test success to chance! Learn with a highest graded instructor and get on the road to your licence.

Get driving with a highly recommended driving instructor in all local areas.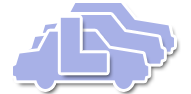 Find a driving instructor in and around Acton