Streetwise Contact Numbers
Tel 020 89335911
Mobile 07973493794
Key services >

Driving lessons

Intensive courses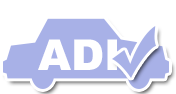 ADI Training

Automatic lessons

Female intructor
E
aling - Edgware
G
reenford
H
arrow
W
atford - Wembley
How to choose a driving school
Here are a few questions that you should ask any driving school before committing:
1, Do they teach automatic and manual? We do!
2, Do they have male and female instructors? We do!
3, Do they offer a trial lesson? We do!
4, Do they teach in your area? For example, near your home, work, collage, school.
5, Is the driving instructor available at the times that suit you?
6, How long has the instructor been qualified?
7, Is the instructor qualified? All Streetwise driving instructors, whether fully qualified or in training are registered with the DSA (Driving Standards Agency) and CRB (Criminal Records Bureau) checked and approved.
8, What grade has the DSA given the instructor? All our instructors are no less than Grade 5 and Grade 6.
9, What cars do they use? If you are a particularly small or tall person, then it would be a good idea to tell the school.
10, How long has the school been established? We've been for 25 years!