North Staffs Drivng Instructor Association
Key services >

Driving lessons

Intensive courses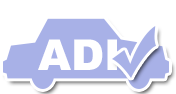 ADI Training

Fleet training courses

Advanced driving

Automatic lessons

Female intructor
H
anley
K
idsgrove
L
ongton
S
toke On Trent
T
unstall
The North Staffs Driving Instructor Association (NSDIA) is a pro-active group of driving instructors, who came together to further their knowledge and skills in all matters related to the driver training industry.

The group was created in 2012 by Salma Ra who is the elected Chairperson of the NSDIA.





Aims And Objectives



The group aims to give instructors an opportunity to meet on a monthly basis, to discus changes in legislation, training issues and future developments in the industry.





Memberhip Benefits



Membership of the group entitles the member to attend monthly meetings and meet other instructors, regular guest speakers from the industry give you valuable information to enhance an instructors CPD.

Locally negotiated discounts with various suppliers and service providers are also available to group members.

See the membership benefits page for a full list of benefits.



When Do We Meet ?



The group meet on the first Wednesday of the month from 7-9 pm.

See the NSDIA meetings page for details of the next meeting.



Venue



Sandyford Community Fire Station.


8 passers comments