Feel Free Driving School Contact Numbers
Tel 07717666096
Mobile 07717666096
Key services >

Driving lessons

Under 17 lessons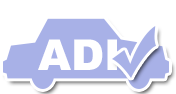 ADI Training

Advanced driving

Automatic lessons

Female intructor
E
aling - Edgware
G
reenford
H
arrow - Hatchend - Hayes - Hillington
N
orthwood
O
xhey
P
inner
S
tanmore
U
xbridge
W
atford - Wembley
Are you tired of waiting for the bus to get to your destination, for the train or tube, for someone to pick you up?

Why Wait? Learn to drive with FEEL FREE Driving School!

Manual & Automatic driving lessons across Middlesex, North and West London. Our driving school has helped new and experienced drivers by providing driving lessons across Harrow and Wembley in the north to Hayes and Feltham in the south, Ealing and Central London in the east to Uxbridge and West Drayton in the west.

At FEEL FREE Driving School we appreciate that learning to drive is very important but also it should be ENJOYABLE and FUN. To ensure that, all our Driving Instructors are fully qualified with lots of experience. They are reliable, committed, patient and friendly.

At our Driving School we have designed a very flexible way for you to afford your driving lessons. You can take lessons from one hour, one and half hours or two hours a week to 6 hours a day on Intensive and Crash Courses.